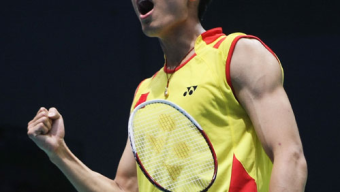 Procter & Gamble put together a series entitled Thank you, Mom. The series profiles various Olympic athletes and the critical role their mothers play in their success. Here's one of our favorites on 2008 gold medalist, Lin Dan.
"Success Meant Letting Him Go"
Letting your child go to pursue his or her dreams is often the hardest choice a parent has to make. Lin Dan's mom saw his talent early and was his pillar of support as he developed his skills, failed to pass the first round in the Athens 2004 Olympic Games and then went to win gold in 2008. Although it's less about winning and losing now and more about family, Lin Dan.
Related Articles
Share
About Author
(0) Readers Comments