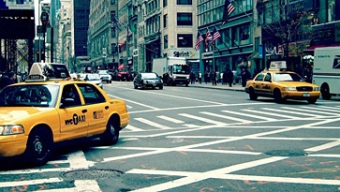 Read Part I,  Part II, and Part III here.  Making small changes to your daily routine. Five part blog post, practice each for a week and try to retain as many as possible.
  Learn to control your mind. What kind of skilled human are you if you cannot even control your own thoughts? While the human mind is described as being a stream of consciousness, that does not mean you can't decide where your stream flows. Techniques like meditation and the 3 ways to flush out negative thoughts will aid you immensely in learning to control your mind.
Learn to control your emotions. The only person that can make you unhappy is you! You are the one that decides to be affected by the words and actions of others. Realize this so that the next time you experience a negative emotion, you can find the strength within yourself to overcome it.
Take a class in speed reading. Books are full of information that can enhance your knowledge-base, vocabulary and yourself as a person. Speed reading is an easy way to get at this info faster so that you can have more time for other endeavors.
Relax! This one is for you workaholics out there. Yes, work is very important and productive but you need to take some time to relax everyday or you are going to burn out faster than a candle with no oxygen. Additionally, you need to reward yourself for a job well done. What's the use of doing all of that work if you can't have a little fun from time to time anyways?
Work on making good first impressions. Practice a strong, firm handshake and the small talk that generally goes along with meeting someone for the first time. People won't know what to think of you if you have nothing more to say beyond "My name is _______, nice to meet you." Also make sure you remember names, as mentioned previously. Who knows, you may be going into business with or marrying this person you're meeting for the first time if you make a good impression. Be sure and make an excellent one.
Learn to use your eyes to their full potential: Make constant eye contact when in conversation. Looking away (especially down) is a sign of inferiority and uncertainty. Instead, look at your conversation partner dead in the eyes and keep them locked on
Be mysterious. Don't let off everything about you and definitely leave out some major details. There is something both alluring and mesmerizing about someone who no one knows fully about. I'm not saying to confide in no one or to alienate yourself. Just think James Bond.
Come up with a life mantra. You know, like "Carpe Diem" or "Live life to the fullest," but not as cliché. Make it something that really hits home with you so that you will actually stick to it. Make sure it' not so specific that it rarely applies but also not so general that it's not personal.
Get good at something. Call it a hobby or a passion, whatever it is, just get damn good at it. Your occupation does not count! Make it something that you can practice often enough to excel at.
Work out those abs. Above any other muscle group in the entire body, the abs are the most important. They constitute your core, the center point of your body. Your ability to balance comes almost completely from the strength of your abdominal muscles and balance is vital to performance in any physical activity.
 By Jordan Lejuwaan | Article from HighExistance
If you like this you might also like:
Related Articles
Share
About Author
(0) Readers Comments